New year, new….marketing plan! As eCommerce businesses continue to grow, it's always great to reevaluate your visions for the new year when it comes to bringing more users to your company.
In research of Statista, the projected sales of ecommerce businesses plans on surpassing $740 billion by 2023.
During the pandemic, online sales spiked quickly and the benefits of continuing online shopping is still on many customers' minds even after the pandemic. It's important to sit down with your team to discuss important marketing strategies to highlight the best techniques to increase traffic to your brand and what foundations to improve on.
Here are some questions to ask yourself while evaluating your yearly market review:
What are your key objectives and goals for 2021? What values do you want to provide for the customer?
What were your accomplishments and how did you achieve them?
What were your setbacks and why did it not work?
What are your customer retention strategies?
How are you tracking results?
These questions are important to highlight because it'll allow your team to reflect on the previous year and improve the marketing performance for the year of 2021.
Additionally, competing with the past is far more effective than competing and comparing your results with other companies because everyone's content is different which drives different results. Every company has their own way of marketing which makes the brand unique.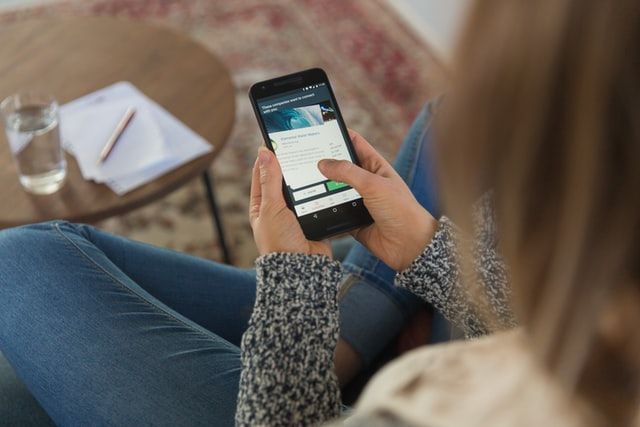 Here are the most common eCommerce marketing tactics to grow your online business
Content Marketing
Online shoppers are continuing to increase due to the pandemic and many are realizing the benefits of online browsing.
As eCommerce companies, the marketing planning will be based on digital marketing and it's important to find the "why" factor in driving prospects. Having quality content will allow your business to share the most important details without having to participate in "spammy" posts.
Specifically with content strategy, it's important to include images and videos since many people nowadays are visual learners. Outside of traditional blog posts, you can include podcasts, infographics, and informational videos.
Make sure the headlines and posts replicate what is needed in specific keywords. Search engines will pick up these keywords and will highlight the most searched up words to compare with your site.
SMS Marketing
Because another common communication platform is text messaging, many companies are utilizing SMS marketing to further produce outreach towards subscribed users.
The average attention span of a human is about 8 seconds, so implementing short, yet informative texts would continue to grow engagement. This is a great alternative for people who want to reduce the amount of emails flowing in their inbox and would rather have a source of direct contact with the company.
SMS is a growing tactic because your business will be able to attract new and returning customers with a faster response rate. In addition, this can be easily implemented through future marketing campaigns and email newsletters with a simple code number for customers to trigger the automated welcome text message. Additionally, you can integrate a two-way SMS feature for customers to reply back for any questions, comments, or excitement messages your company can easily access.
Similar to how you would an email campaign, the text message can include warm welcomes, incentives or loyalty programs, and future launches your customers can look forward to.
Referral Marketing
Once you gain trust from a customer, it's highly likely that they'll be happy to refer you to a friend, colleague, or family member. These customers are usually those who have engaged with your content and are excited to share the values your company brings to their peers.
Emotions can play a big part in the level of excitement a customer has for you, so if they're willing to refer you, there's a high chance they're a happy customer, too!
Besides, you can gift those customers with loyalty programs like discount codes or gifts as an incentive to refer other potential customers.
Email Marketing
Email marketing has been a growing platform for many businesses because it's very effective in its own way. It remains popular because these customers who sign up for your email subscriptions already tend to show interest in the company, and are wanting more of what you have.
People love the idea of knowing exclusive content because it makes them feel special and cared for. With email marketing, you can implement never before seen launches, promotional messages, and exclusive loyalty offers.
Building an organized email list will help your company set expectations on what kind of content needs to be shared. Automated emails are the way to go so you don't have to waste time on manually sending out a large amount of emails a day.
Overall, utilizing these marketing strategies will, in no doubt, provide growth to your brand in 2021. It can be challenging to reflect on the different setbacks that were given in the previous year, but having these channels in mind will help you succeed under a solid foundation.